Picture Jasper is a beautiful form of brown/tan jasper that contains very intricate lines and color variations that resemble a painting. It's said to help us connect with the Earth and connect with energies from ancient civilizations to gain knowledge and wisdom.
Each piece of picture jasper is said to contain a picture that carries guidance/knowledge from the past or from significant locations on the Earth.
---
Affirmation for Picture Jasper
I let myself connect with Mother Earth and receive its messages to help increase the harmony within myself and on the level of the global consciousness.
Meaning & Metaphysical Properties
Picture Jasper is said to show us pictures of the distant past. It helps us connect with the Earth's ley lines and receive messages that help us return to a state of balance and harmony individually and on the global level.
It helps to re-center ourselves with the global and Earth consciousness.
Picture Jasper promotes the release and letting go of repressed fears, guilt and other non-desired repressed emotions. Once out and surfaced, these can be dealt with and integrated.
It is said to help with business endeavours, especially when it comes to seeing the big picture and growing a business that's in harmony with its environment and that serves the greater good.
It brings a calming, grounding and nurturing Earth energy.
It is said to help bring support in the healing process with matters of the kidneys and skin.
It is also said to help with digestion and to protect from the negative effects of electrosmog (man-made EMFs).
---
How to Work With Picture Jasper
Here are some ideas on how to work with Picture Jasper in your daily life:
Meditate with a piece of Picture Jasper to access sacred energies from around the Earth.
Place it under your pillow at night to facilitate travels and messages within your dreams.
Carry it with you when traveling around the world, to ease into the cultural differences.
Gaze at the lines and pictures to see images and receive guidance from the Mother energy.
Carry it with you when actively working on setting up of growing a business venture.
Carry a piece of Picture Jasper with you to promote gentle healing and a return to harmony within your body.
---
Origin
Picture Jasper is found primarily in the US and South Africa:

Colors
Brown
Cream/Beige
Tan
Sometimes some blue
Root
Third Eye
Key Properties
Earth energy
Inner travel
Dreams
Visioning
Healing
Balance/harmony
Visualization
Business
Seeing the big picture
Composition
SiO2 (Silicon Dioxide)
---
Shareables
I've prepared the following graphics that you can share on Instagram, Pinterest or your own website/blog:
---
References
Thanks to the following books for their great information about the different properties of Picture Jasper:
---
Some More Jaspers to Explore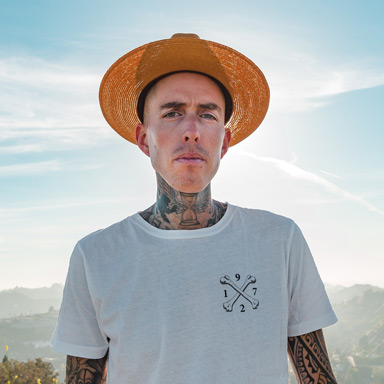 Hi! 👋 I'm Sébastien (aka Seb) and I'm creating Spiral11. You can find me elsewhere on the web over at muted.io and fffuel.co.
If you feel like supporting me and this website, you can do so here on Ko-fi.
Thanks so much in advance! 🙏🙏🙏
- Seb, ✌️+❤️